Photography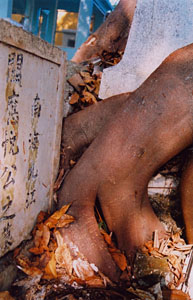 From travel photography to photojournalism, Jennifer has an eye for people you might otherwise overlook; places you may have never have been; and things you may never have seen look quite like that before. The world does all the hard work—she simply aims her lens. For examples from Beijing to NYC, visit photo gallery or her blog.
Jennifer has contributed photographs to the New York Review of Magazines, Brooklyn Eagle, Midland Telegram-Reporter, Maui News, Bronx Beat, Columbia News Service, and B*list magazine. In 2001, she was the recipient of the 2001 Daniel Cohen Memorial Award in photojournalism.
Her equipment includes a Nikon N70s digital SLR camera, a Nikon N80 35 mm camera, a full darkroom set-up, and flatbed and negative scanners.