Communications Consulting
Based in New York City, Jennifer Pinkowski is content writer/editor/manager specializing in mission-based clients. She's skilled at collaborating with staff to develop an editorial strategy, then working independently to see it through. An editorial pro, she handles storytelling, interviewing, research, ghostwriting, editorial project management, article commission, talent recruitment, all-levels editing and editorial calendar creation.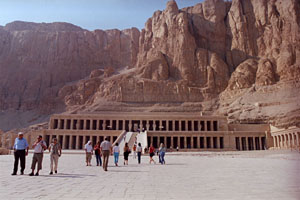 Content includes
– articles
– profiles
– web copy
– annual reports
– newsletters
– direct mailings
– press releases
– email blasts
– ads, both print and digital
Jen is available for in-office collaborations, off-site assignments and on-location visits, especially international ones, as she's passionate about global issues.
Sample Content
Encore
Managing editor/editorial project manager of the $1 million Purpose Prize (2011 & 2012), which funds innovative programs aimed at the social good created by people over age 60. Recruited writers, edited, and fact-checked 12 finalist profiles, which are used in the judging process and then used as media outreach materials. Story edited an additional 40 short profiles of PP fellows (2011), and wrote 35 short PP profiles (2012). Wrote full candidate profiles from 2008-2010. Three examples: prize winners Dana Freyer, Steven and Elizabeth Alderman, and James Smallwood.
Fenton
Worked closely with project staff at Fenton, global communications firm with a nonprofit focus, to develope a content strategy for client Omega Boys Club's 2011 annual report in anticipation of the organization's quarter-century of groundbreaking work helping at-risk youth stay "Alive & Free." Scheduled and conducted 12+ interviews, and wrote virtually all content. Copy edited proofs.
Annie E. Casey Foundation
Wrote an 80-page, multipart toolkit from the 2002 Annie E. Casey Foundation Annual Community Health Summit series of seminars. These training materials – among them tools for cultural competency, program design and quality assurance – help public health specialists refine their programs and measure their community impact.
Services for the UnderServed
Crafted newsletter features for quarterly dispatch sent to funders and partners of SUS, a well-established social services agency assisting the mentally ill, developmentally or physically disabled, AIDS-stricken or homeless. Each newsletter highlights the positive impact of programs by profiling the individuals they serve.