Katie came from Mumbai via Delhi. Amelie came from New York. I came from Hanoi. We converged in Bangkok for one night, then took off for points south, lolling at a tres gay, absolutely beautiful beach where we did little but sun and eat for three days. The thing that's excellent about the beach is that one's neurons go into heat hibernation, firing perhaps once or twice a minute. Traveling solo around the world requires the capacity to function in sensory overload mode pretty much all the time. Having my brain on holiday was a welcome change.
Here are shots from our fabulous sojourn. Part one, not because I'm being clever, but because I'm having uploading issues. What else is new. This is the developing world, after all.
Happy Katie – always a lovely sight.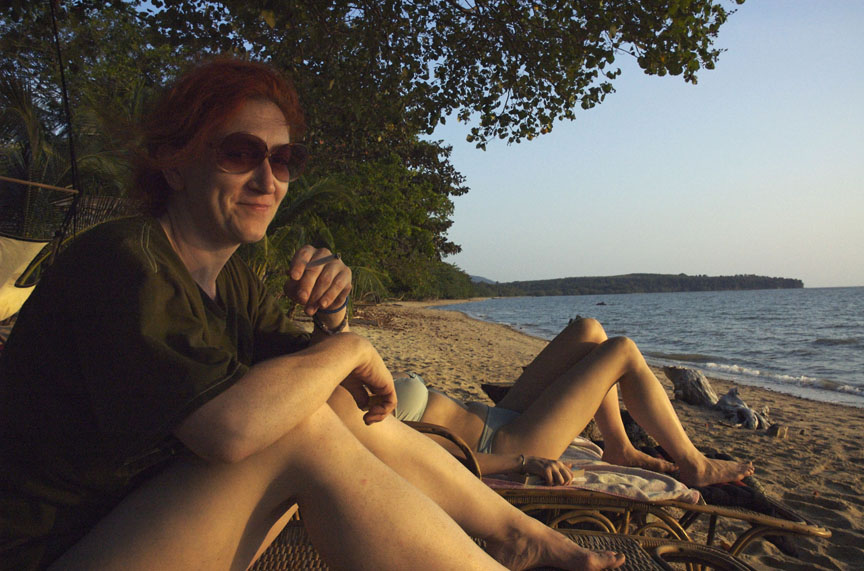 Amelie's legs – another lovely sight.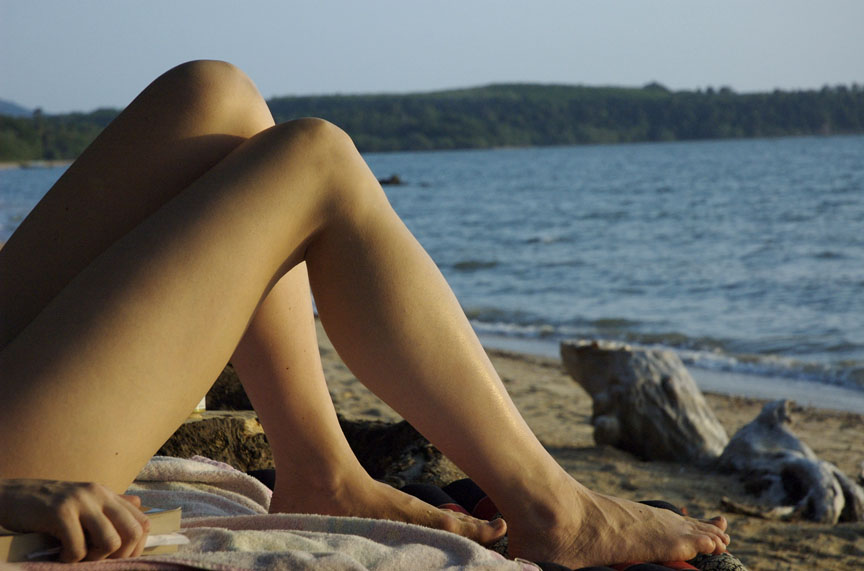 Siam, resident heartbreaker, will show you to your table at the restaurant straight ahead.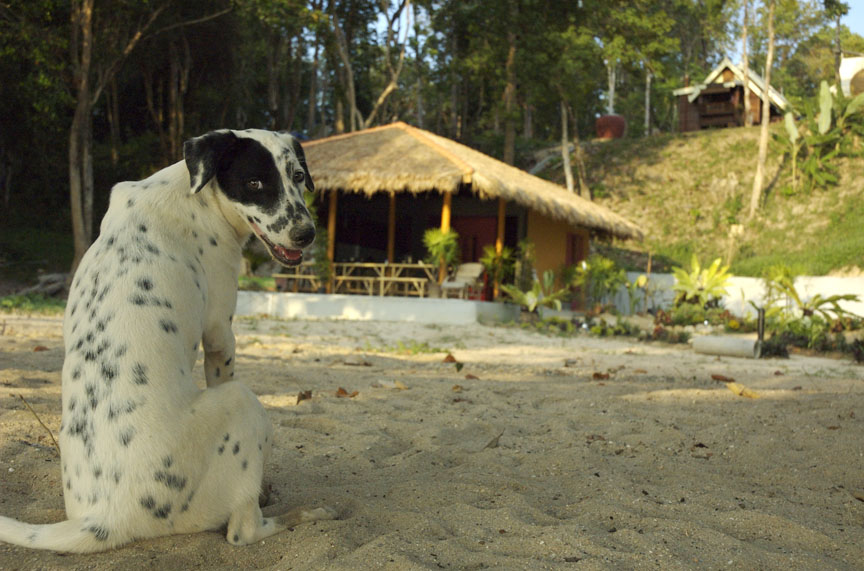 Where the cream in your curry comes from.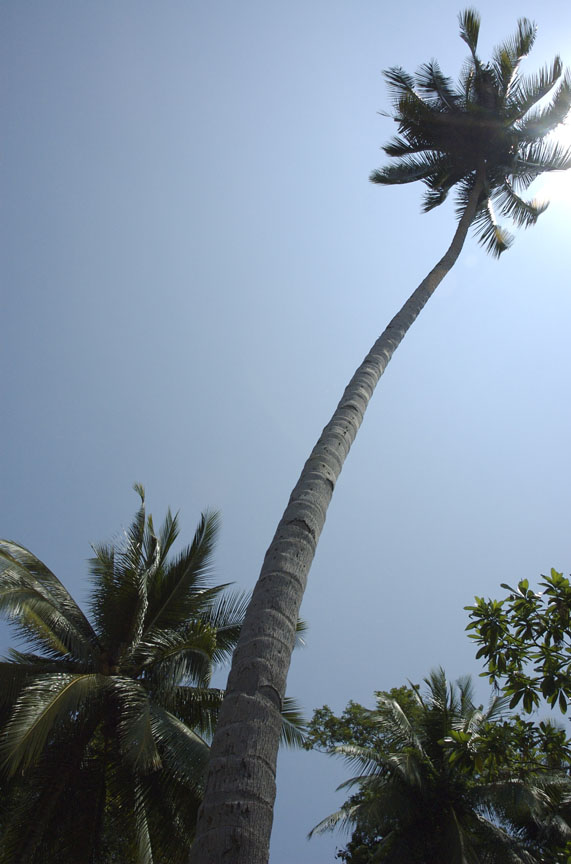 Cutealicious boys love to mug for the camera the world over.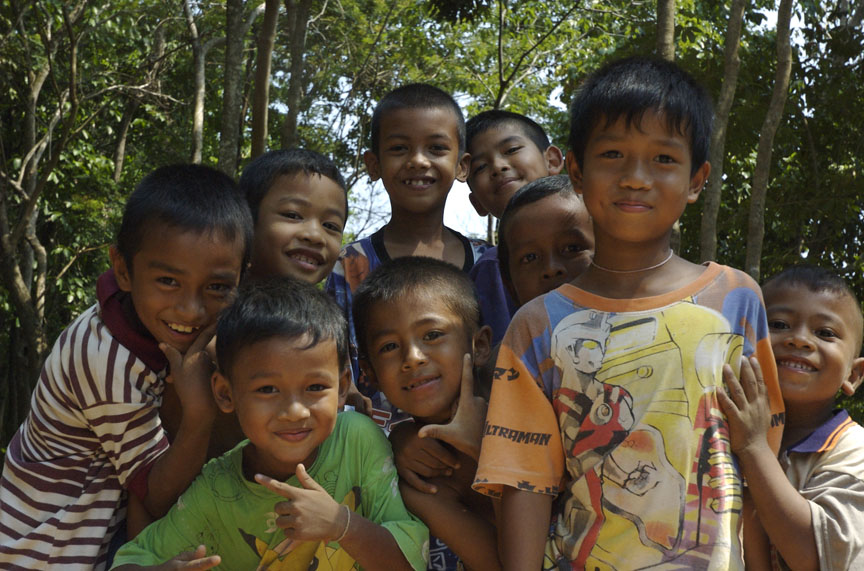 The hotel's longtail anchored in a lagoon in the center of an island. We snorkeled nearby.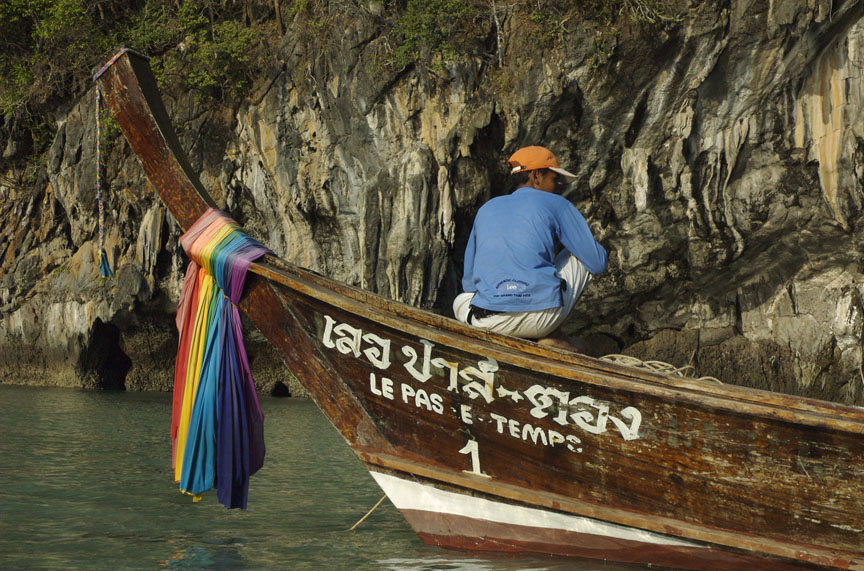 My bed draped in mosquito net and sunlight. Limestone islands through the gauze.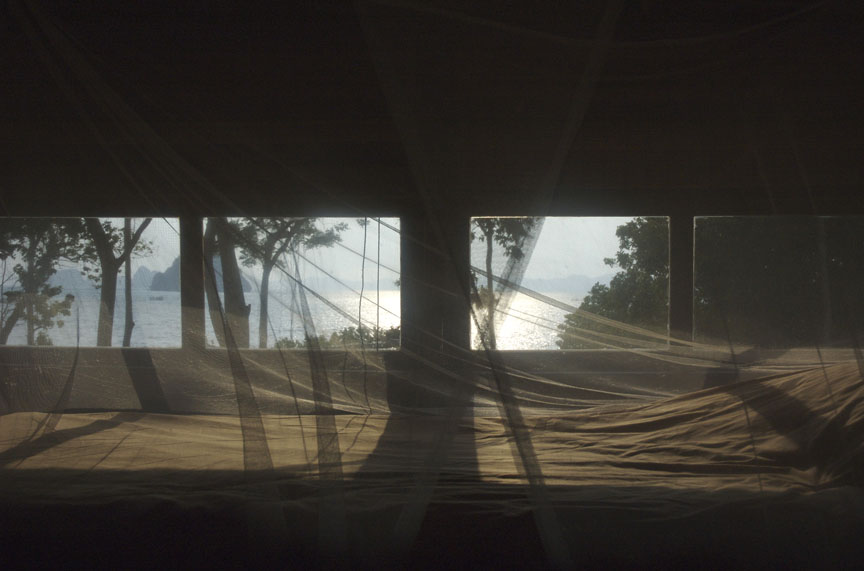 More to come.