As the sheer amount of everythingness has nearly become too much for me to get my back under, the elastic waist around where I am and what's reflected on the site has gotten irreversibly stretched. (Jesus, what a tortured double metaphor.)
That is to say, I'm waaaay behind. I'm in London and still haven't posted anything about Turkey or Poland or even the three-day train ride through Bulgaria, Romania, and Hungary that I took to get from Istanbul to Warsaw. I've been photographing and recording and writing like mad, but it takes a while to put it all together in a coherent form for the site.
I'm trying to wrap up some Turkey entries before heading home in a week (!), but I am so very tired.
Planes, trains, and automobiles have taken me around the world, mostly driven by others. (Steve's heart just stopped as he imagined me bossing my way into flying a rickety Russian plane somewhere in the developing world.) But I prefer to imagine that I've been buzzing through international borders on a motorbike, and that you've all come with me.
Like this.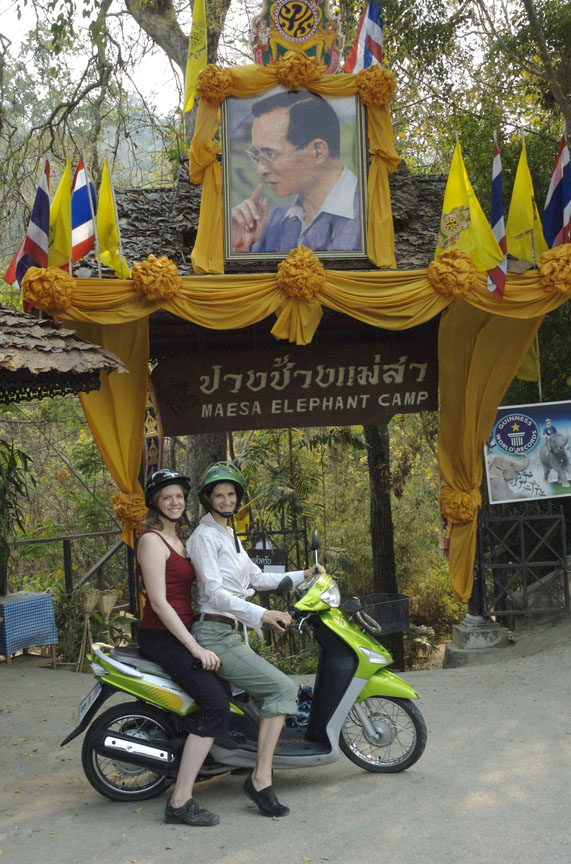 So this for now, and more later.
More. There's always more, isn't there? It's downright exhausting, this world. As Elbert Hubbard knew, life really is just one damned thing after another.
But okay. Because when it isn't, you're, um, dead.