With this blog, I'm trying to tell stories with both words and images. But not everything fits into a story—or, sometimes, is its own tale. So here's a new category: One-Offs. It will include images or words that might not fit somewhere else but that I like too much to abandon.
First off, some images from around Beijing.
St. Xavier's hand from the courtyard of a cathedral on Xuanwumenwei Dajie.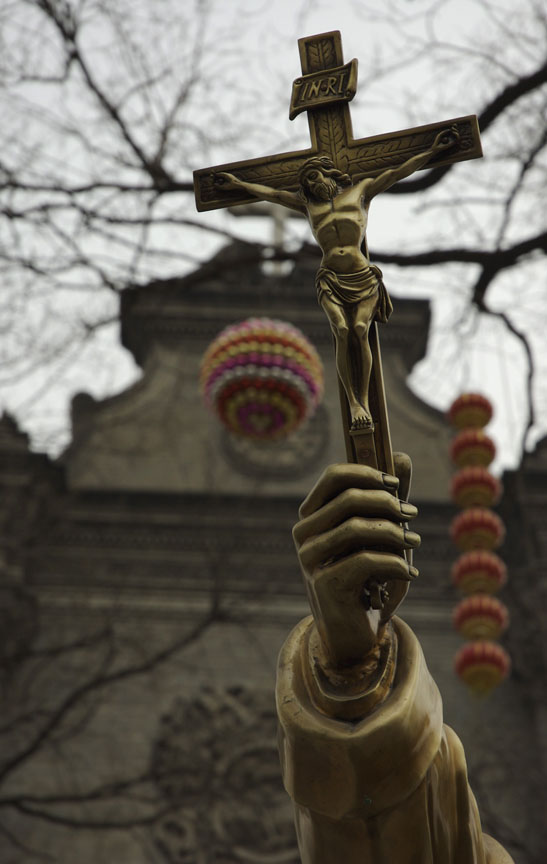 Children are like beautiful flowers. They must be stopped at all costs.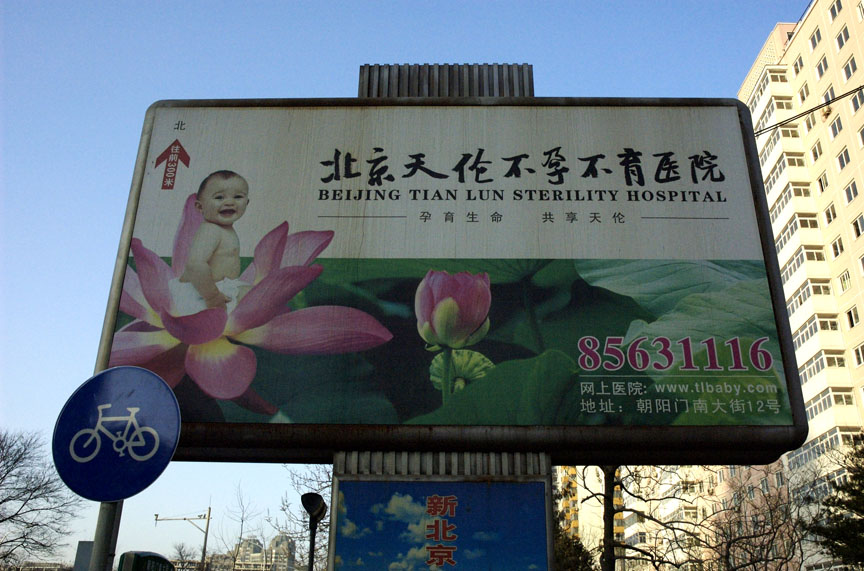 Graffitti scratched into bamboo in Zhongshan Park, adjacent to the Forbidden City.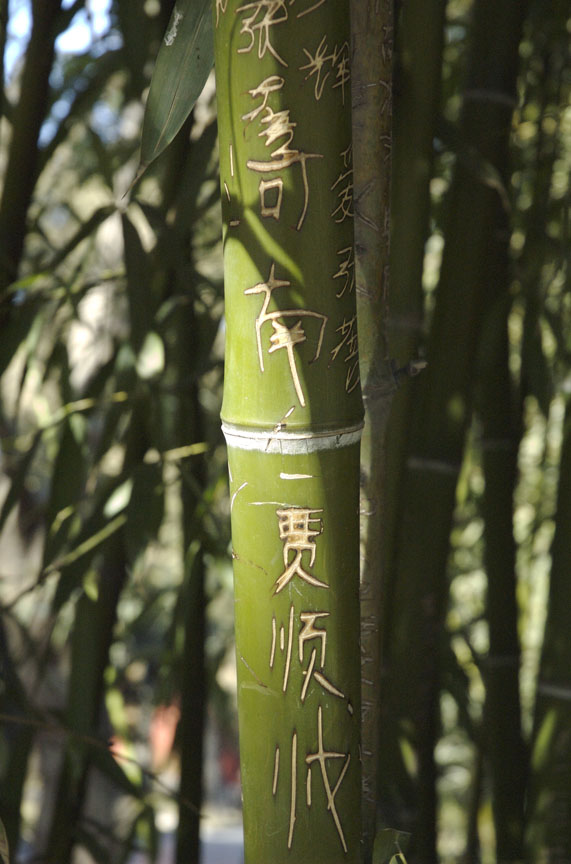 Faded glamour in the hutongs.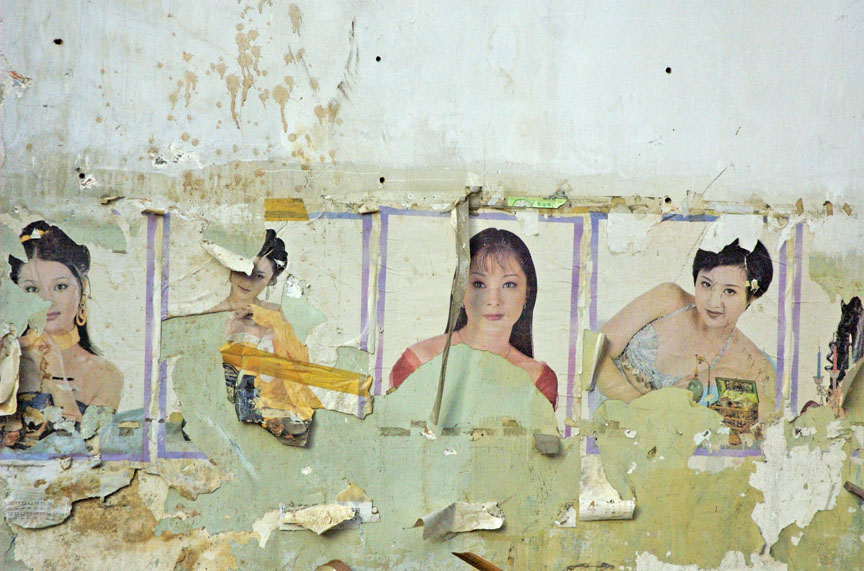 A pedestrian overpass in downtown Beijing.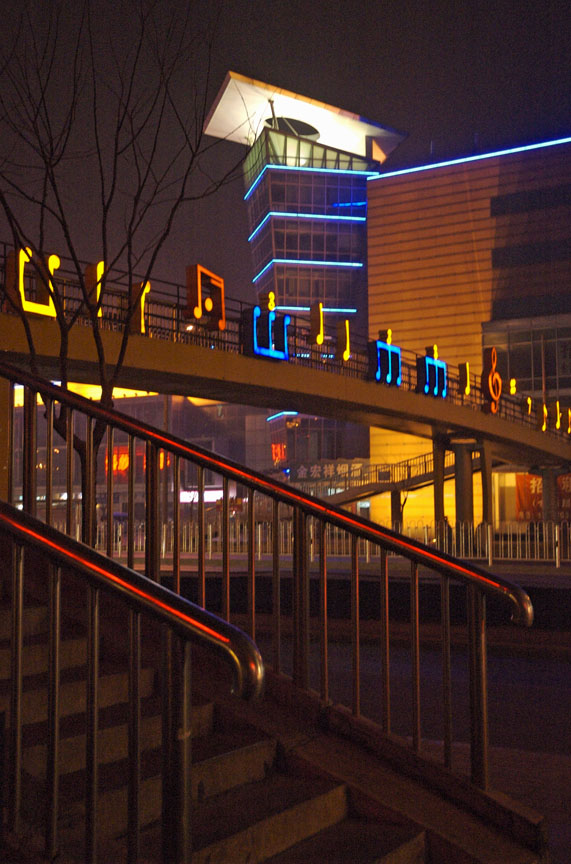 All of Beijing seems to be under construction 24/7. I've heard the drills at midnight.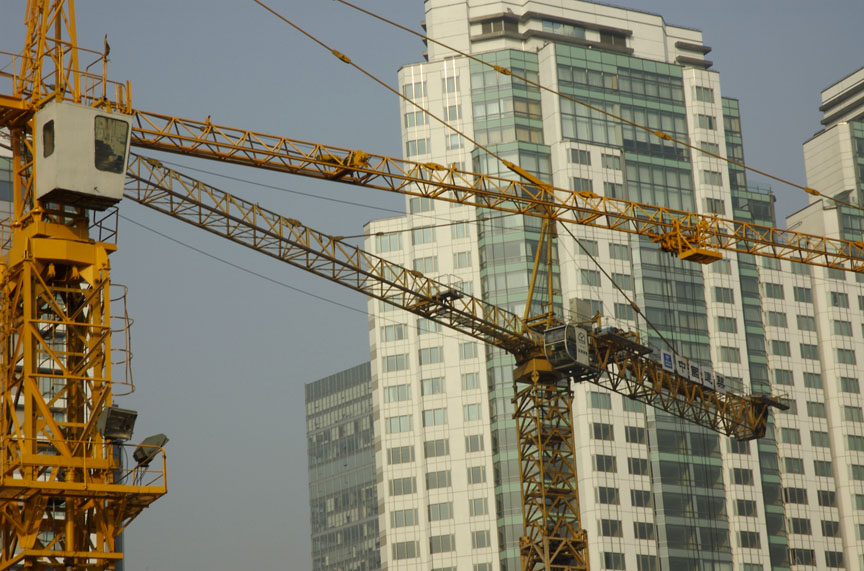 The Buffalo natives I know would say this sign is the very embodiment of looking for love in all the wrong places.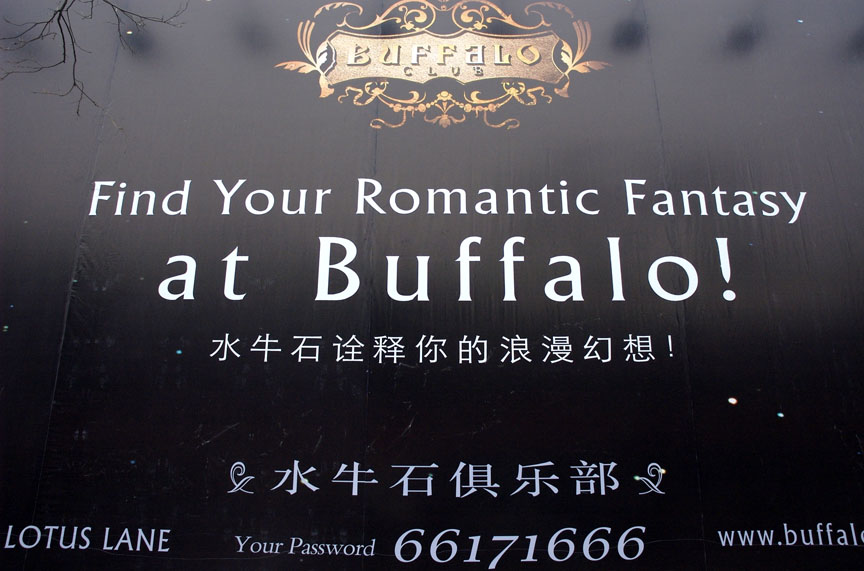 Join the military. Defend China. You know, as effectively as the Great Wall did. Ahem.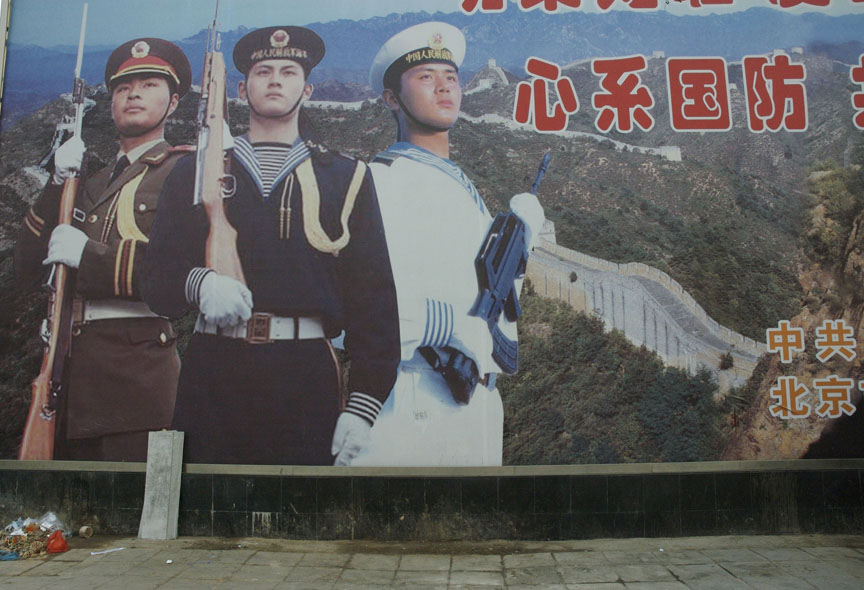 Old and new Beijing. Even the cars face opposite directions.