People in places.
******
Guides young and old atop Gulmarg.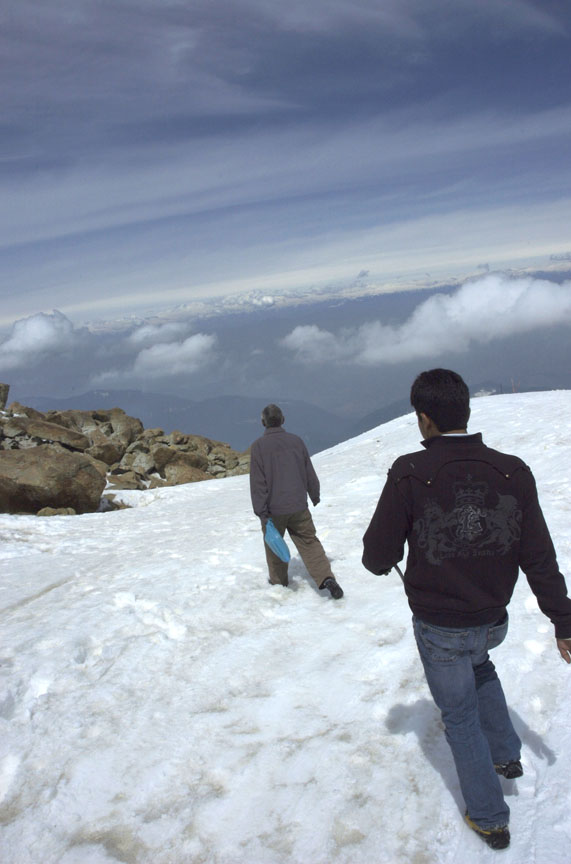 A sleighride, over even ground, at the mountain base.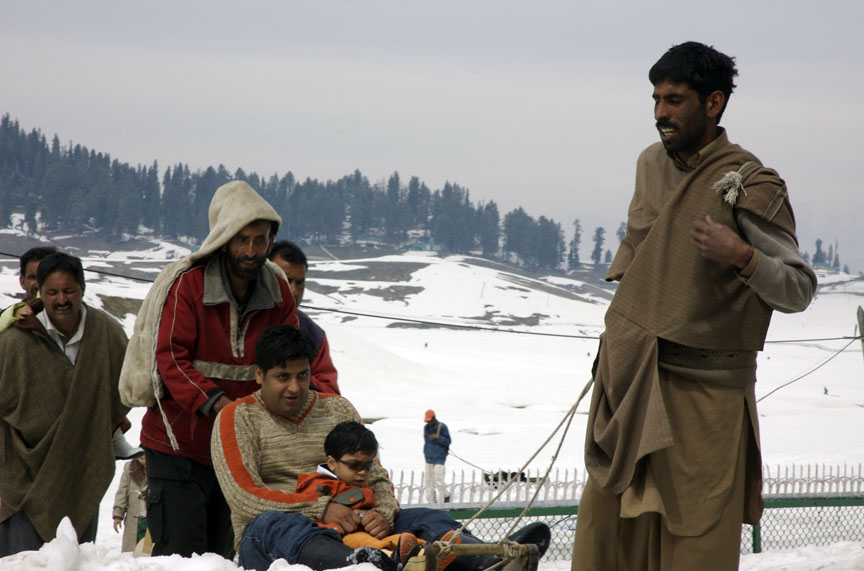 A man sitting in Jamia Masjid in Srinagar.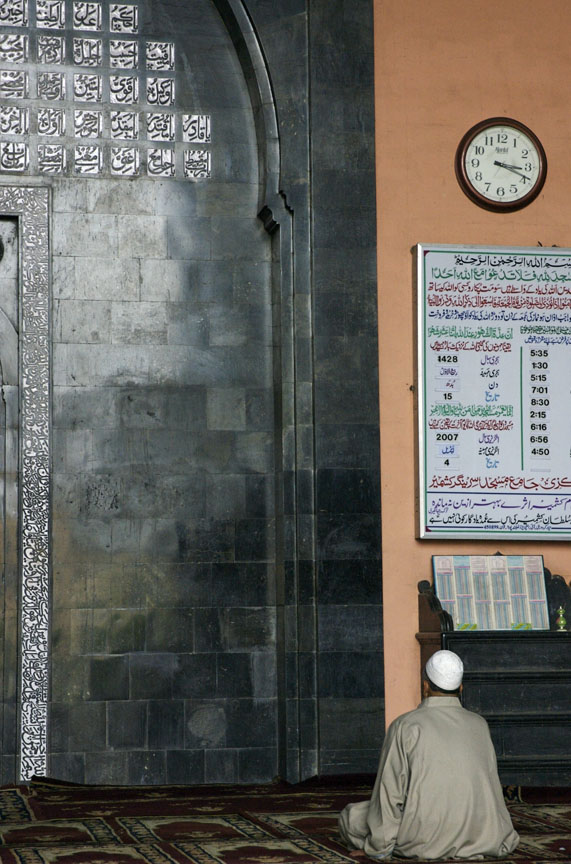 Undercover in the central courtyard of Jamia Masjid.
At the Shah Hamdan mosque, the faithful swarm a woman bringing rice blessed by the imam.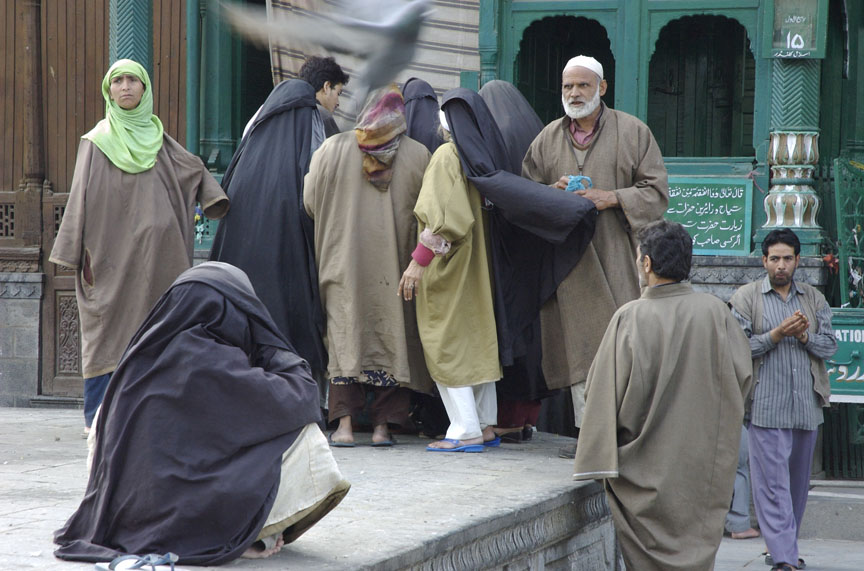 At Shah Hamdan mosque, no "ladies or non-Muslims," as the sign reads, are allowed inside. This worshipper prayed at the doorstep, brushing her hand on the threshold and then spreading the dust on her forehead and cheeks.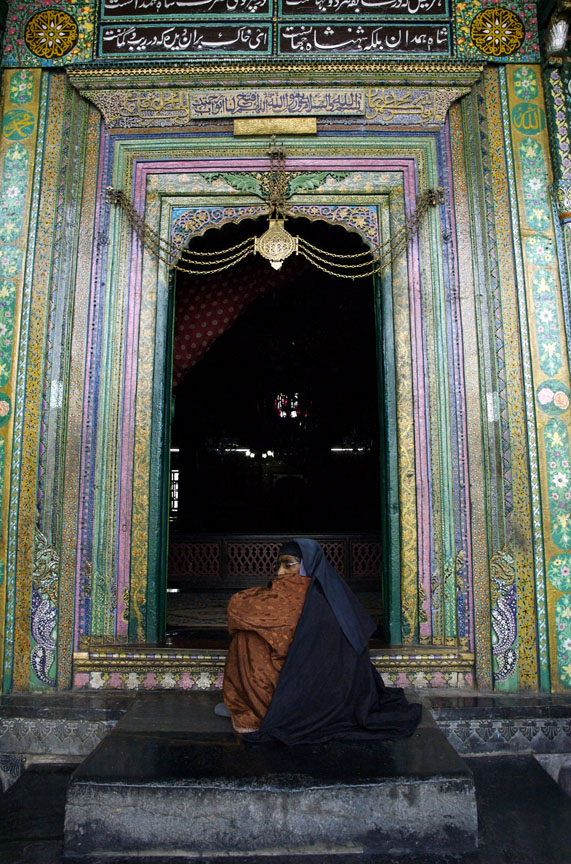 Men inside the mosque as seen through the window specially provided for ladies and non-Muslims.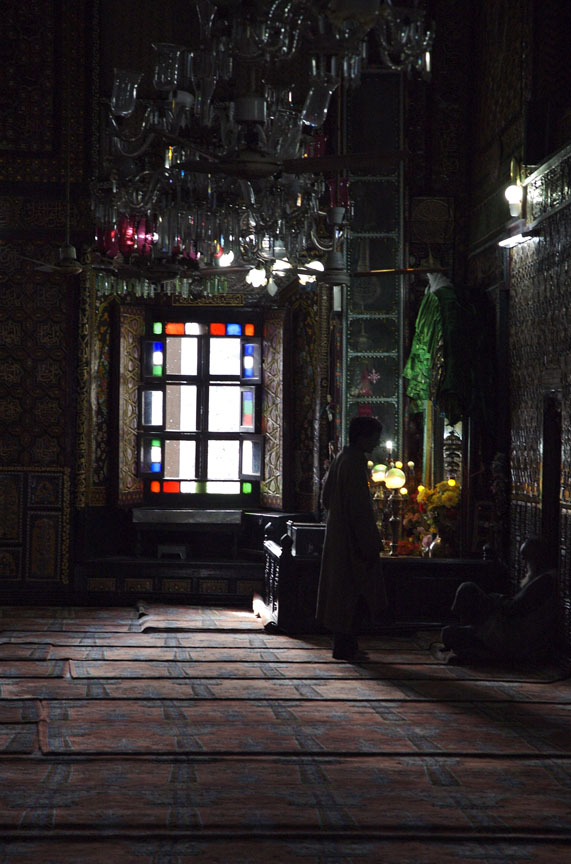 Boys in Srinagar.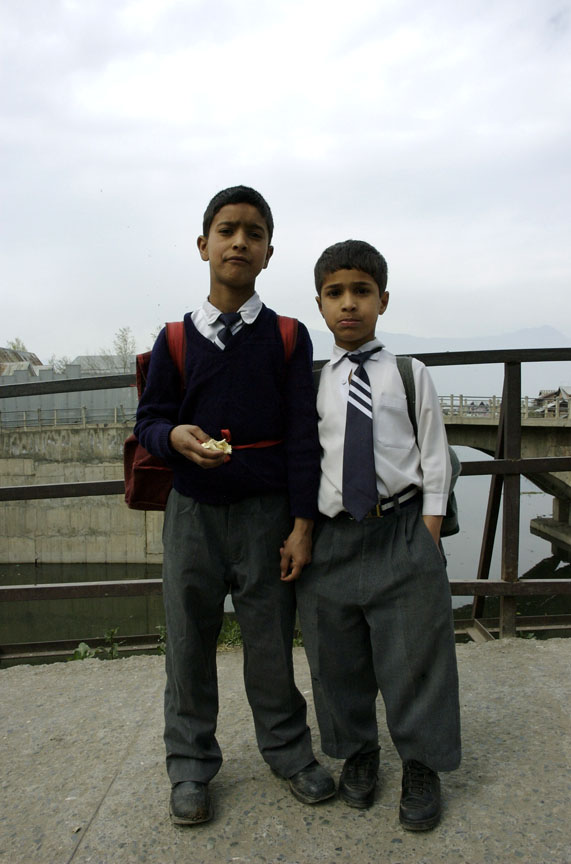 More boys.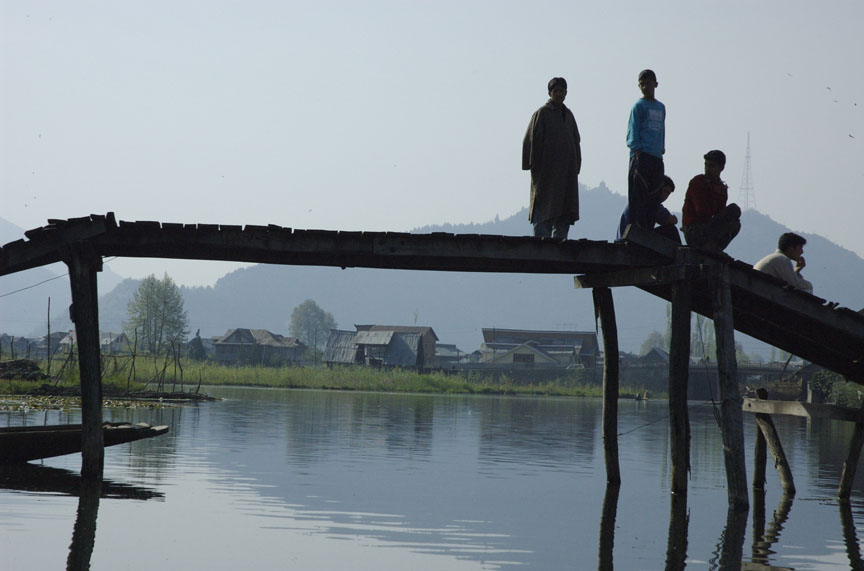 Workers clean and repair the central building of Shalimar Garden in Srinagar.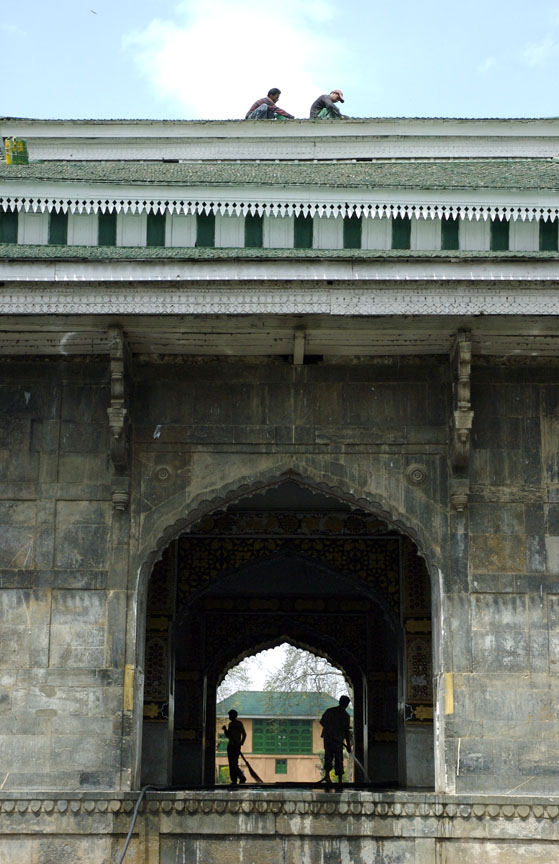 A teenager on his bike.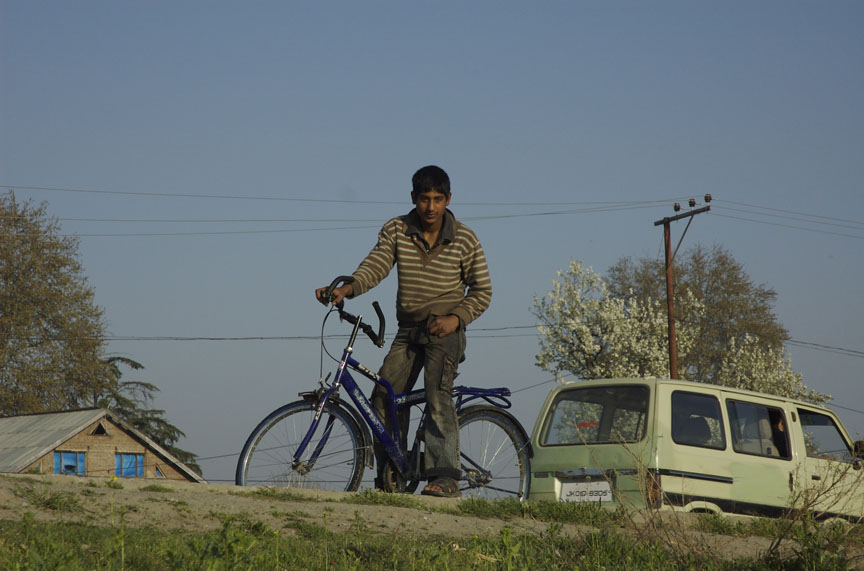 Carpet weavers in their home workshop.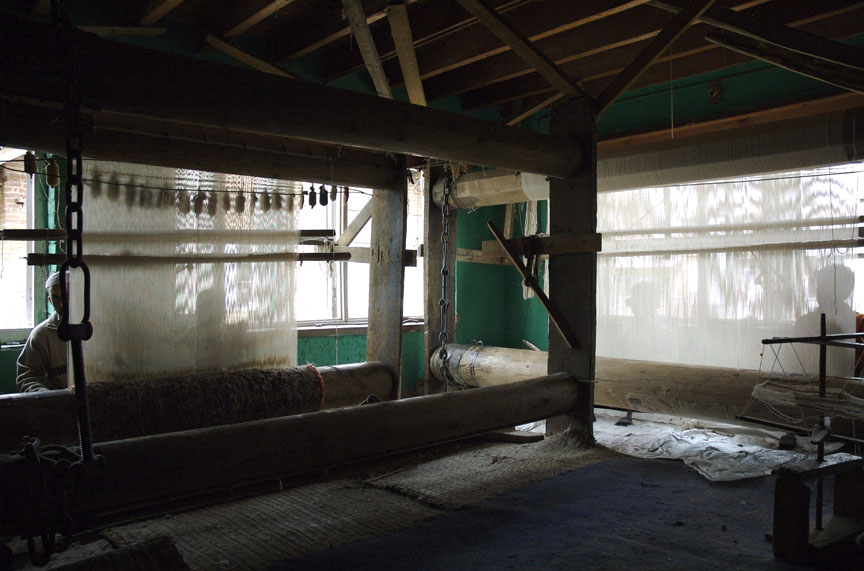 In Narangh, Roma hits up Monika for the 743rd time.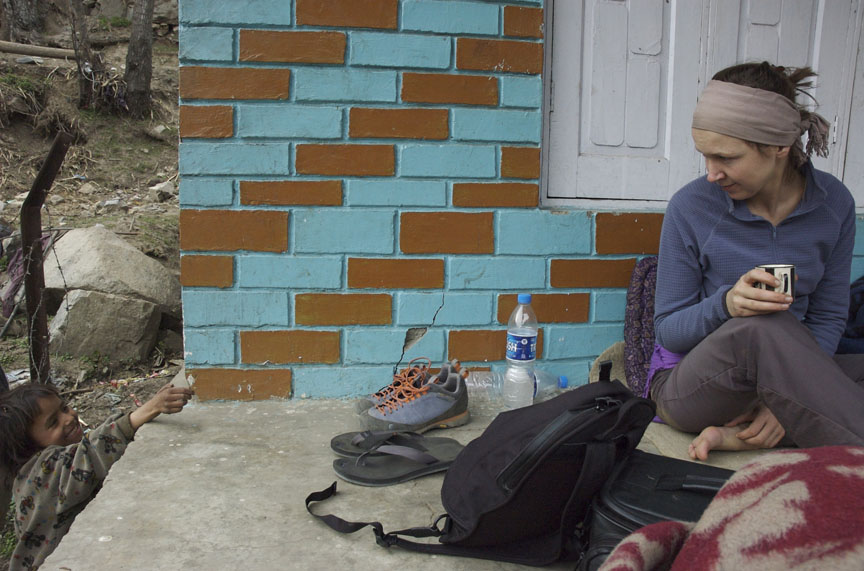 Itty bitty people in the Himalayas.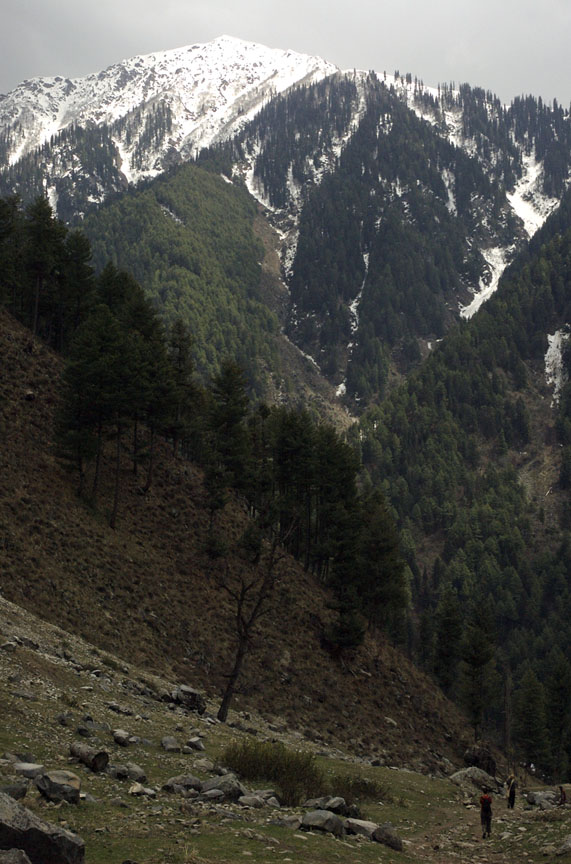 And that's my last post on Kashmir. Damn.